Boutique music publishing and creative development for copyrights owners.
Founded in 1988, IQ Music is a trusted veteran in the music publishing industry. For over 30 years, the team has given catalogue owners a dedicated, personal publishing service.

IQ's foundations were built on relationships and we continue that legacy with our dedicated team, today. We proactively seek creative opportunities across the full breadth of our roster, both reinvigorating heavyweight copyrights and giving life to hidden gems

With IQ Music, publishing is exciting, personal and trusted; providing copyright owners with seamless administration and revenue-focused creative opportunities.

Featured Songs
IQ Music represents a wide range of tracks, evergreen favourites from decades gone by to chart-topping success stories of today.
Blue Velvet
Tony Bennett
Dearest
Buddy Holly
Dreamy Eyes
Bobby Hendricks
Ring-A-My-Phone
Brenda Lee
Frankenstein Rock
Eddie Thomas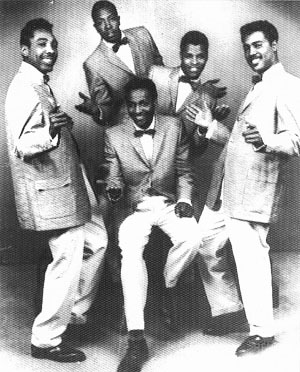 Rama Lama Ding Dong
The Edsels
A last minute Miracle
The Shirelles
Blue Velvet
Bobby Vinton
I Need your Lovin'
Otis Redding
My Girl (She's a Fox)
Jimi Hendrix
It's Gonna Work Out Fine
Ike & Tina Turner
It's the Most Wonderful time of the Year
Andy Williams
Rinky Dink
Booker T. & The M.G's
A Child is Born
Tony Bennett & Bill Evans
I Like to Live the Love
B.B KING
Jack and Jill
Raydio
Shame Shame Shame
Shirley & Company
Oh My My
The Monkees
Pillow Talk
Sylvia
Son of My Father
Chicory Tip
Brother Louie
Modern Talking
Da Da Da
Trio
Ghostbusters
Ray Parker Jr
Move Closer
Phyllis Nelson
I Eat Cannibals
Toto Coelo
I Wanna Wake Up With You
Boris Gardiner
Mr Telephone Man
New Edition
5,6,7,8
Steps
All for One
Brand Nubian
Getting' Jiggy With it
Will Smith
Rhythm of My Heart
Rod Stewart
Jailbird(The Dust Brothers Remix)
Primal Scream
Let's Get Ready to Rumble
PJ and Duncan
Ain't No Other Man
Christina Aguilera
Cobrastyle
Robyn
Empire State of Mind
Jay-Z
Magic Spells
Crystal Castles
He Can Only Hold Her
Amy Winehouse
Jenny From The Block
Jennifer Lopez
Slow Dance
John Legend
Bound 2
Kanye West
Clown
Emeli Sande
Don't Matter to Me
Drake
Losers
Robbie Williams
Gladiator
Zayde Wolf
Lose it(in the End)
Mark Ronson, The Business Intl
Night Air
Jamie Woon
Brands
IQ Music strives to nurture and give longevity to our client's copyrights. Our creative team have over 20 years experience working with key players in the Advertising, TV, Film and Game and TV world to secure synchronisation opportunities with premium brands and organisations. We are constantly looking for ways to increase exposure for our clients; exploring new media and markets, and looking at ways to expand the reach of their copyrights by working with remixers, producers and encouraging contemporary artists to create new and exciting cover versions. Just some of the brands IQ Music has partnered with:
IQ offer an exciting, personal and trusted Music Publishing service, providing copyright owners with seamless administration and revenue-focused creative opportunities.es.
A Relationship Led Service.
IQ Music's ethos is built on personal relationships with our clients and partners. The team are here to nurture your catalogue and copyrights by maximising revenue and seeking exciting creative opportunities.portunities.
Heritage & History
Now into its fourth decade IQ Music is a boutique publisher with a deep-rooted heritage in the sector. Our expertise and long service in the music industry drives us to enhance and expand our services to deliver trusted publishing solutions to our clients.
Creative Development
The IQ creative team strive to seek out new and exciting opportunities for our client's catalogues. From collaborations to re-recording evergreen tracks, the IQ team are invested in adding value to your copyrights.
Want to find out more about Publishing? Need advice? Just want to say hi? We're excited to talk to you.
Thanks!
We have received your message and will be in touch soon.